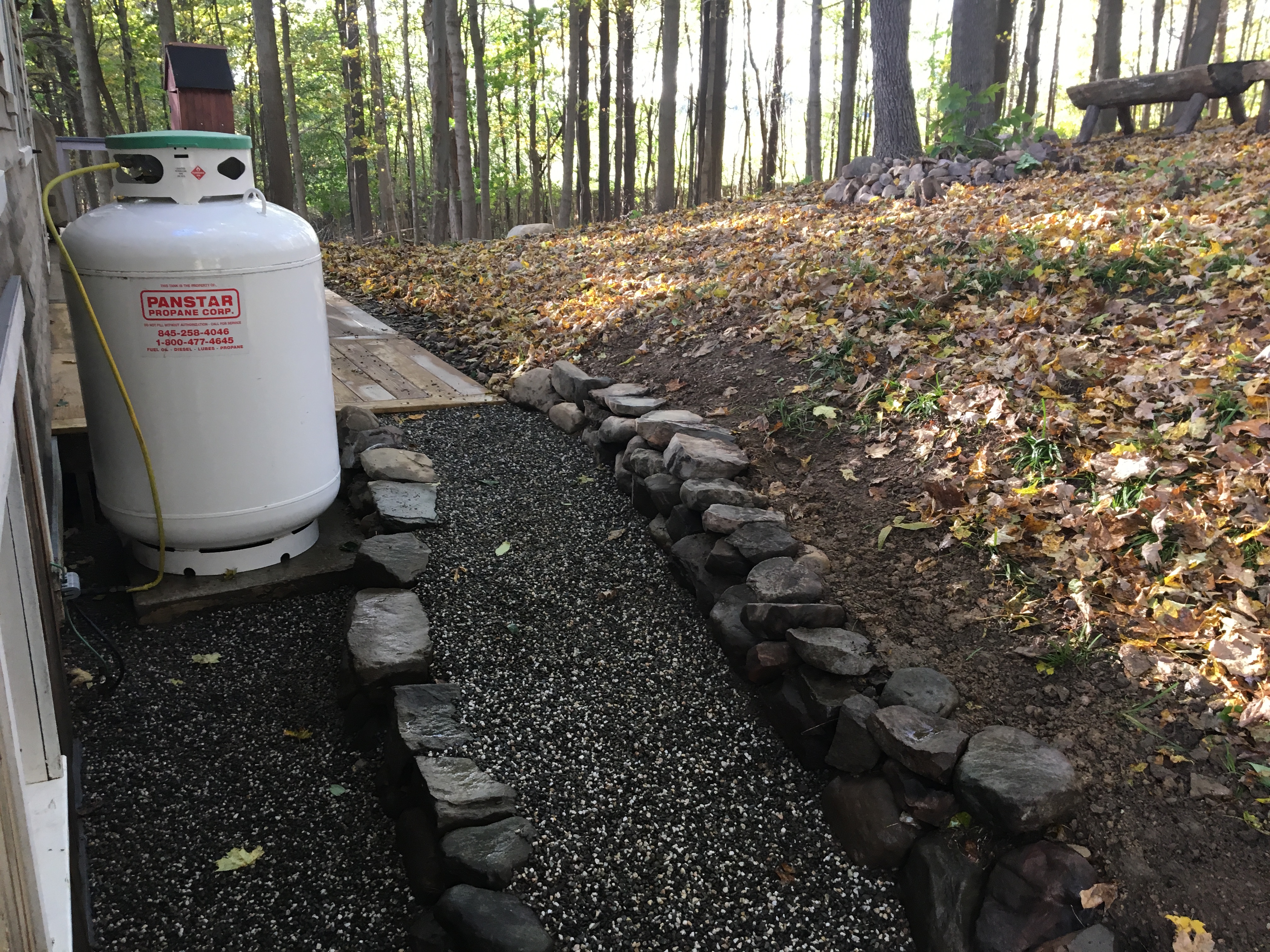 TinyCarriageHouse_Summer2019
TinyCarriageHouse_Fall2018
CE22FD5C-35D0-4DF7-ABBA-E102D00A8525
E24068C9-C68B-4891-B2DA-CC568DD4DACD
57058256-02B3-4BCD-860F-5B23DA0B2A75
7A18C8F4-FA41-4485-9251-F862168D93C8
4C783EA6-B3A3-4CE6-B27F-F036E1132F89
Our Tiny Carriage House is a dream that has become a reality! With just a free trailer and some repurposed materials, we were able to create a gorgeous, comfortable, and rustic retreat. It took us about 2 1/2 years to build it using mostly reclaimed wood and salvaged materials, along with our savings. We're incredibly grateful to everyone who volunteered their time and effort to help us. A special shout-out goes to my parents for their unwavering support.
Bookings are accepted for our family and friends.
To request, Click on the calendar below. Select the day of your arrival and the last day of departure (Checkout time 10:00 a.m. to allow for cleaning). Then fill out the contact details on the form.
Bookings are generally only be made a month or two in advance and not available on the weekends since we usually stay there. If there is an opening we would be happy to make it available for you.
*The Tiny Carriage House is Not Available most weekends from Friday night until Sunday afternoon. Please send us an email if you would like to request an exception on a specific weekend.
One full-size bed (sleeps 2)
Meals and laundry not included
No cooking (except in the main house)
Refrigerator
K-cup Coffee maker
Heated floors
Shower
Towels/wash cloths
Iron/ironing board
Wireless internet Wi-Fi
Cable TV
Roku, Netflix, Amazon
Tagzhome
Average rating:
16 reviews
Oct 23, 2023
We loved it!
Very comfortable bed and home. And the hosts made it even more comfortable. We went for a few days and glad we chose to stay here. It is close to several towns where there is good food and little cafe joints. And you're close to Warwick and wallkill! =•D
Jun 22, 2023
Tiny carriage home
My husband and I had a lovely experience at the tiny carriage home! We felt like we walked into a magazine. Cozy, peaceful and beautiful. It was central to Bethel and other great shops/sites. We also loved John and Linda, very helpful and welcoming. I would definitely recommend staying here!
May 21, 2023
Nice and Cozy
The host were very hospitable and helpful. The place was nice and cozy. Close to area's of interest.
Dec 13, 2022
Tiny Carriage Home
This carriage house is a wonderful place to stay. John and Linda are wonderful and are happy to help and answer questions. Very calm and tranquil place. It was very cozy.
Mar 9, 2022
Tiny Carriage House
A "home" is a special place that is difficult to replicate; It's not just a place, but a feeling. I can quite honestly say that I immediately felt at "home" from the first day of my stay in the Tiny Carriage House. My greeting consisted of a warm welcome from John, Linda, and Tuxy. The house had everything I needed and more. There was also the added bonus of having John and Linda near by to answer any questions and share some exciting stories. Tuxy was also a great pal, she accompanied me on the near by trail multiple times. This made the location even more loveable and convenient.

Thank you kindly for all you shared!

Cassie